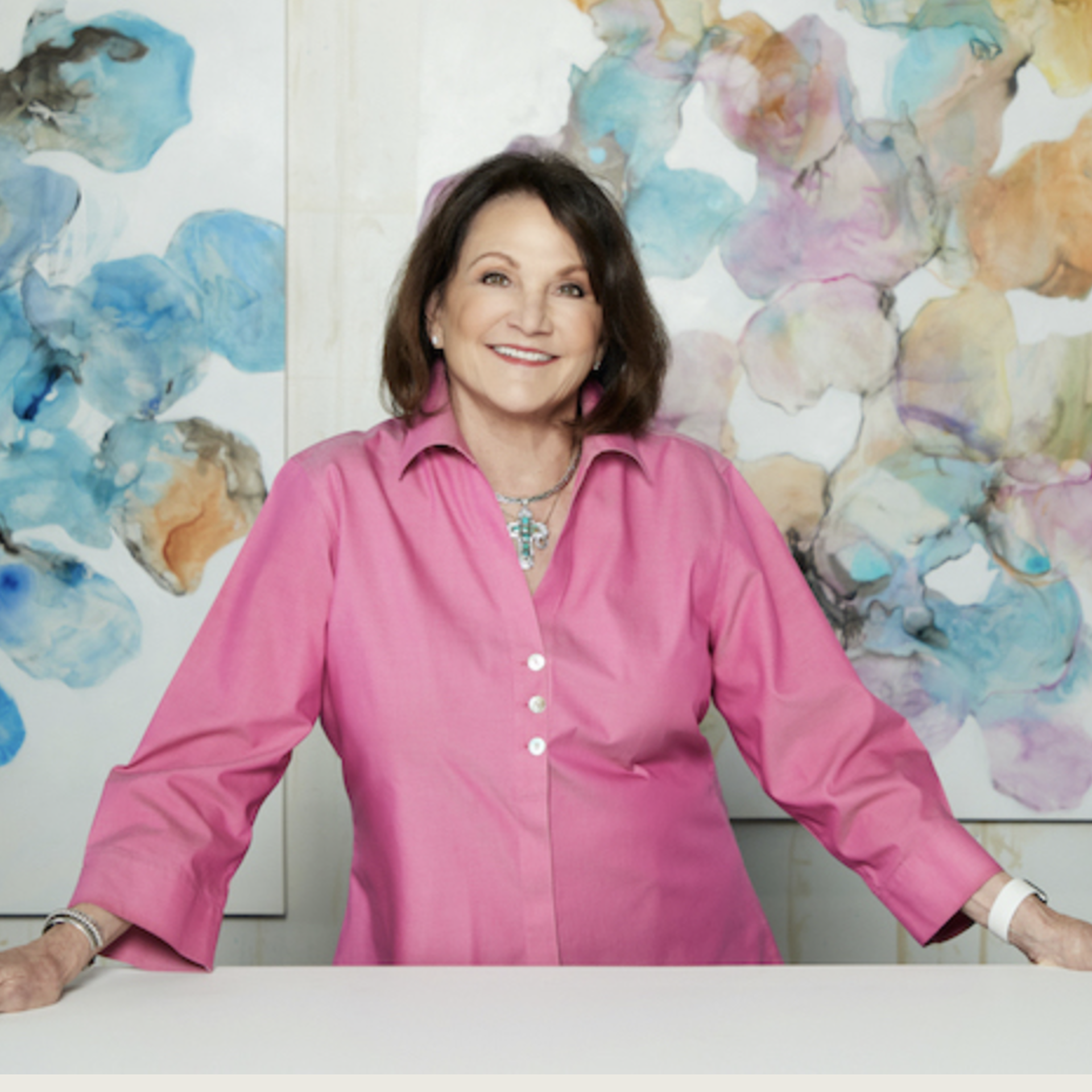 Born in Mcallen, Texas and moving to Venezuela at the age of 12 was quite an awakening! Upon graduating from University she once again moved back to Venezuela. Cookie Ashton believes the many years she lived abroad and traveled have been essential to her artistic development. Ashton first picked up a brush at age 12 while living in Venezuela, which piqued her curiosity and consequently became her lifelong passion.
She continued her art studies while living in Mexico at the Instituto de San Miguel De Allende, in London at The University of Chelsea and The Slade School and in Paris at Parsons School of Art and private instruction where she trained in classes, workshops and with private instructors.

In Houston, she studied at the Glassell School of Art, and continues to travel nationally and abroad to workshops and seminars. Ashton's current studio practice in Houston's Washington Arts District involves a full-time painting schedule, yet visitors are welcome to drop-in and view art.

With her long-term art gallery affiliations, she exhibits regularly at the galleries and juried art shows. Working on commissions for private, corporate and institutional clients makes up a large part of her practice. Ashton has acquired an interest in design and knowledge of contemporary aesthetics of interiors. This heightened sensitivity, she believes, contributes to her success with university, hospital, commercial, and residential clients. Another factor vital to her success is her commitment to listening and understanding the clients' requirements and dreams.
Her works can be found in the Stafford Center for Performing Arts, the Administration Building for Texas State University in San Marcos, the Texas State Nursing School in Round Rock, Texas, Memorial Hermann Breast Care Centers and Texas A&M University among many other corporations and private firms.
Read More