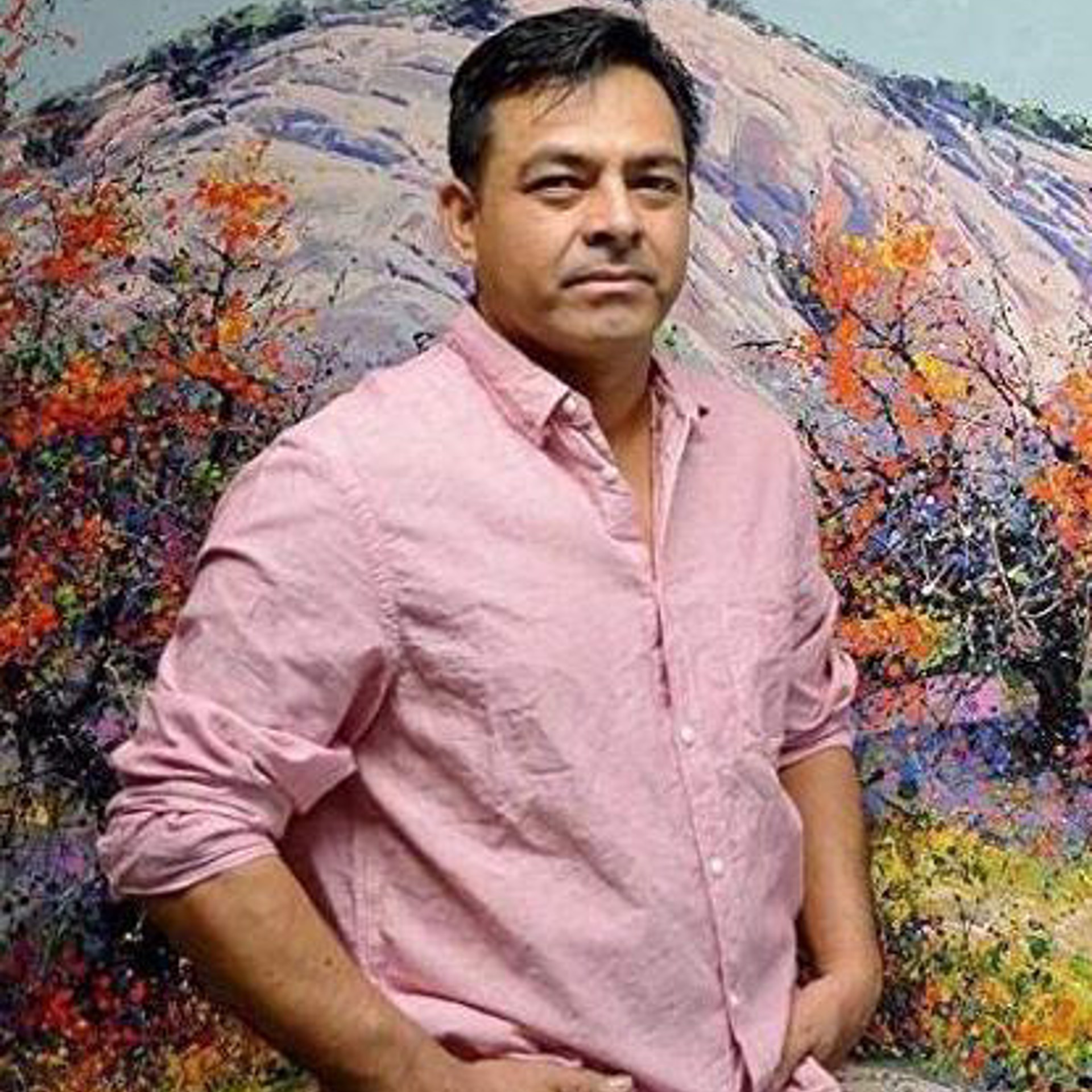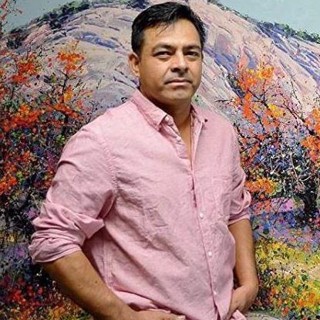 Roberto Ugalde is an adept oil painter who expresses the essence of his subjects in a way that draws the viewer into the painting. He masters the use of oils in an impressionistic manner, which breathes life into his landscapes and figures. Roberto Ugalde was born in Queretaro, Mexico.
He loved to draw and paint since he was a boy. His love for art guided him to study at the Instituto Nacional de Bellas Artes (INBA) in Queretaro Mexico. He was classically trained in the old master's technique.
Roberto Ugalde excels in his use of oil in an impressionistic manner, applied mostly with palette knife, and brilliant, heavy paint strokes. However, his new direction finds him experimenting with liquid industrial oil paint dropped on a horizontal board, manipulating the colors to mix them and control the shapes of his subjects. He navigates from impressionistic landscapes to abstract landscapes.
Roberto's art breaks up stale preconceptions and banality. His paintings explode like the Big Bang, some from the center out, some in dense grids of trees. He opens inner or outer dimensions previously unexperienced before coming upon a piece of his work.
Ugalde keeps me in the forest, staring at stars or snow or bark or leaves or mere suggestions of natural forms, and that allows me to explore deconstructed familiarities with an edge of excitement.
He paints abstract to keep himself fresh and his emotions flowing!
Upon completion of his studies, he worked as an art illustrator for a calendar company.
He began showing and selling his work through commissions and galleries in Mexico and the United States, where he emigrated to in 1994.
Read More